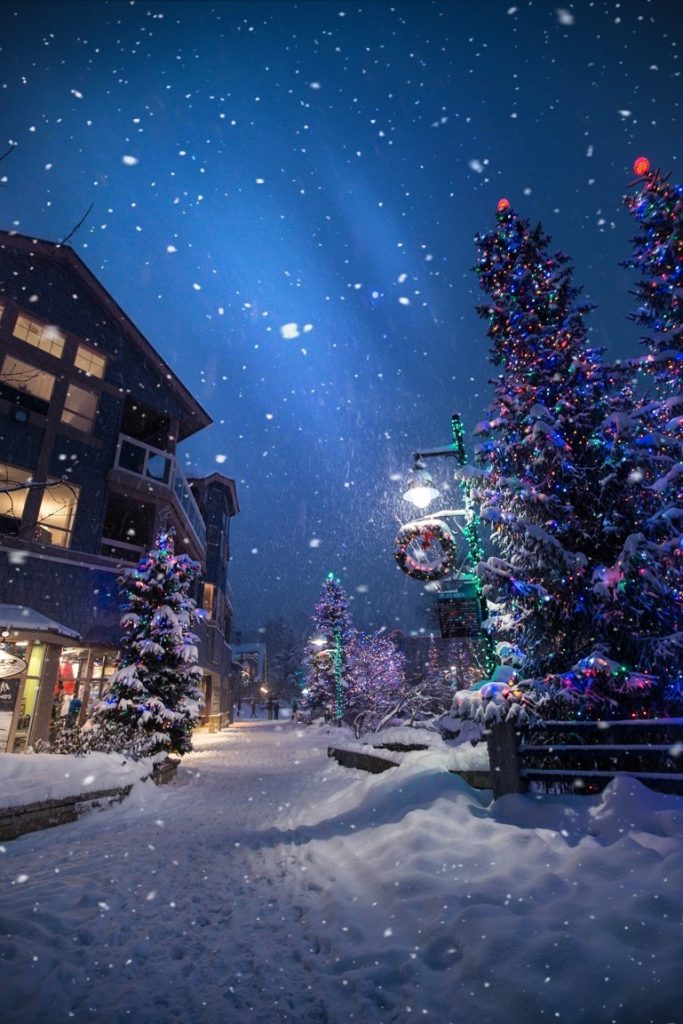 5 among the most wanted Christmas destinations
Even if limitations on international travel are still going on, we can't stop ourselves from dreaming about a proper Christmas holiday, which most of the time, involves departure(s) from one place to another in order to reach our family, relatives or even just to have a little time to chill. As we strongly believe in a change for the travel/touristic topics, some place suggestions cannot be denied.
Here we go, Christmas (soon-to-be) travelers:
NEW YORK
Half on the Christmas movies take place in NY, anyway. One of the best places to be during winter holidays is still her, the big apple so gloves on and patience in Times square! The Rockefeller Center decorated tree, which has been part of the holiday tradition since 1931, is just one of the Christmas "monuments" in NY. In the Rockefeller plaza, a little time should be invested in a romantic-winter famed ice rink race with your loved ones.There, across the street, Radio City usually hosts the annual Christmas spectacular. But before that, gifts should be assured: from the glamorous options on the Fifth Avenue department stores such as Saks and Bergdorf to the street corner of Central Park and Columbus Circle where is possible to find many gifts, clothes, snacks and drinks at the Holiday Market.
For the most fond of Jane Austen, there's a small place on Earth called Bath, in England, where Christmas and the author of Price and Prejudice are both greatly celebrated. This is a culture trip themed holiday: in fact the city hosts the Jane Austen center and the Theatre Royal mentioned by Jane Austen both in Northanger Abbey and Persuasion. Furthermore, there is a Bath Christmas Market with more than 170 wooden chalets selling British handmade crafts. Once Roman territory, the city of Bath is nowadays the only entire location in UK to have been designated as a Unesco World Heritage Site. In fact, the name "Bath" may be connected to the Roman baths, today turned thermae bath spas. A good way to perfectly slip into the winter season by enjoying the thermal-rich waters maybe on an open-air rooftop pool.
Not only for summer lovers, Barcelona, could be a good way to extend the Christmas holidays enjoying the big celebrations for the Three Kings' Day (January 6). According to the Spanish tradition, Melchior, Gaspar and Balthazar arrive at the city's port by the night (January 5) and, with their ship, are welcomed with fireworks and a parade through the streets in a luxury festive atmosphere that includes camels, elephants, giraffes and costumes.
As Merlin from the animated movie "The Sword in the Stone" already knows, Hawaii are always "yaii". It is certainty an alternative way to spend Christmas holidays, no snow allowed only high temperatures and beach parties. It is common to see Santa Claus with his proper swimming suit in the Aloha State; the celebrations officially start with the Honolulu city Lights, a monthlong Christmas display with a parade, live music and a 15-meter Christmas tree.
And a Santa Claus Hawaiian variation of 6 meters, Shake Santa, dressed down in red shorts and open shirt, takes pride of place downtown, seated next to his mu'umu'u-wearing wife, Tutu Mele.
The tradition always mentioned the North Pole as the official base of Santa Claus and his marvelous workshop but it seems that for the Finnish tradition is not exactly like this. They strongly suggest Rovaniemi, north Artic Circle as Santa Claus Hometown. In this singular location, children could make gingerbread cookies with Santa and apply at the Elf School. It is possible to attend a calligraphy class in order to learn how to compose a Christmas wish list with a quill, of course it is not the only Christmas position available. The city also offers entertainment for animal lovers, science passionate and leisure seekers. In the first case, it is possible to visit the Ranua Wildlife Park which hosts baby polar bears, wolverines and moose. There's also a science center called "Arktikum" where is possible to learn about the northern light phenomenon. The last step is all about resting and relaxing: since the weather allows it, it is possible to experience a "frosty" staying in at the Artic Snow Hotel, which is entirely made of ice (but also equipped with saunas and hot tubs).
Fanny Trivigno
Sources:
www.google.it/amp/s/www.cnn.com/travel/amp/christmas-destinations-2015/index.html
https://en.wikipedia.org/wiki/The_Sword_in_the_Stone_(1963_film)
https://www.countryliving.com/entertaining/g4933/christmas-traditions-around-the-world/