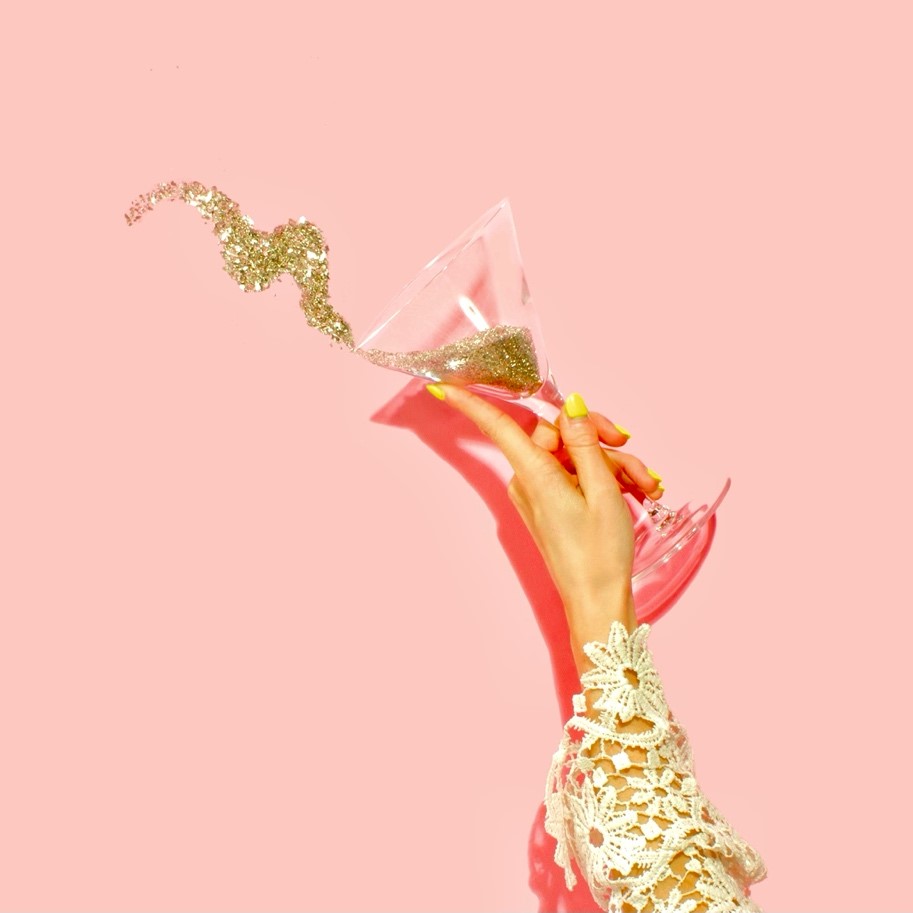 New Year's Eve outfit ideas
Even the end of a complicated year as 2020 needs to be properly celebrated. There is always a reason why to dress up that is not connected to our surroundings: our relatives, roommates and partners have seen the worst of our hoodies during these months… it is about time to break the comfy/sporty vicious cycle and try to approach positively the new, promising year. Here, few suggestions to gradually step into the party mode without leaving our couches.
Starters: jewelry heels, satin and velvet sandals, embodied and fur slippers. If we admit that, at least once in life we all have worn heels with the absolute certainty that we were not going out. But despite the circumstances (and the short kitchen-living room transit), this New Year's Eve proposals allow several medium-high heel examples. First of all let's coordinate. Not just according to the outfit colors and fabrics but shoes, today, could be coordinated to ribbons, gloves and even just nail polish. For an immediate switch to the Great Gatsby mood, crushed jewel heels (medium to high heel) should be a must; even if the shoes are a total black or dark forest green or steady burgundy, the jewel needs to sparkle. In alternative to embedded jewelry can be the lace pumps, the luxury of lace would immediately elevate the look with minimum effort. As for open shoes, not only a choice for summer anymore, glittered, leather sandals could be used to step in the 2021 with a twist of dazzling excitement. Satin and velvet can also be considerate due to the almost infinite associations in terms of style that the Christmas-winter wardrobe offers. One last consideration for our love-hate relationship with slippers. Since they are been worn quite a lot during 2020, a good pause may be allowed during these holidays. But, for the most slipper-affectionate, they can be allowed only if follow the coordination rule: the situation needs to be firmly managed because slippers need to be in harmony both in terms of colors and fabrics.
Main course: Satin dresses, Tie Neck Blouses, Leather Pants and Feathers Pjs. Starting with a classic rendez-vous, satin dresses need to be mentioned. It's the perfect balance between in and out: with high heels (even velvet sandals for winter) the satin dress is a winning choice for both elegance and audacity outside. The fabric sinuosity and wearability can remember nightgowns; this feeling could be enriched by flat fur slippers or jewelry embedded slippers. To obtain (and eventually elevate) the '90s nostalgia vibe, the dress can be associated to "layers" from chunky to turtleneck jumpers or a more traditional open cardigan. For the undecided or last-minute choices, we feel like we can easily suggest tie neck blouses maybe in association to a bold leather pant: to avoid the one-piece effect, accessories should be added to the look. Strong colors could be associated to a matte black look or coral and red pieces could liven up a total beige outfit. The result is an edgy alternative, not so festive as the satin dress but still, eye-catching. As for the parties Pjs, the new mantra should be details: they can be feather or camisole polka-dot in satin or glittery paillettes all around. After months of causality, our suggestion is "BE EXTRA" and wear a PJ in which you won't be afraid to be seen into. So, wear Paris with your Pj and your best Basque, or wear London with your checked Pj and umbrella earrings.
As Audrey Hepburn's oversize shirt in "Breakfast at Tiffany's" and Carrie Bradshaw in "Sex and the City", pearl necklaces (long or short) could be the final touch to a apparently predictable item of clothing.
Dessert: It bags, earrings, necklaces and hairbands. As for the last sweet slice of Christmas fashion, accessories will probably become your best friends. The New Year's Eve is the time to justify all the crystal material bought through the years: from crystal pendant earrings, to pearl and rhinestone buckle belts to extra long necklaces. The accessory will break the ice and make you feel immediately into the party, even if it allows no more than 5 people. So pendant, glittery, basic symmetrical or even just a white pearl, they all deserve to join the festive setting. Even the hairbands cannot be forgotten: it is time to banish to common "Happy New Year" band and permanently replace them with sparkly bandeau. As for handbags, they may be the less useful tool especially if you're only moving from one room to another in your own flat. But, hey- it doesn't mean that you don't need to carry anything with you. The best advice is "go petite". From feather-embellished totes (remember you coordinated PJ), to bracelet tasseled embellished clutches and mini trapezoid crossbody bags: nothing is more effective than your self-confidence.
Fanny Trivigno
Sources:
https://www.whowhatwear.co.uk/new-years-eve-outfit-ideas-2015/slide13
https://www.google.it/amp/s/www.glamour.com/gallery/new-years-eve-outfit-ideas/amp
https://www.google.it/amp/s/www.whowhatwear.com/amp/new-years-eve-accessories