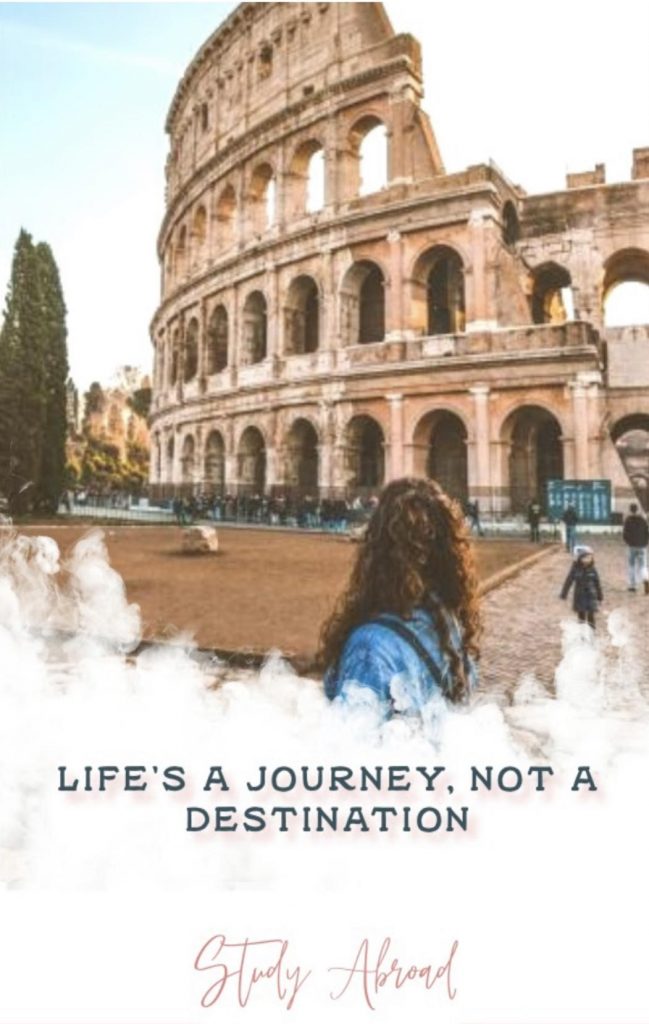 Life's A Journey, Not A Destination
"Your university years should be more than an opportunity for intellectual exploration."
An expression that I have always been told at my home university, family gathering.…that made me wonder how I can have a life changing experience that enables me to not only broaden my point of view but also provide me opportunities to gain new skills and knowledge.
The answer was definitely a Cultural exchange program.
Cultural exchange programs expose students to people from different cultural, geographic, religious backgrounds and provide the opportunity to develop a better understanding of diversity with its real meaning. The conversations with different people helps in the development of positive relationships with others, the understanding of a broader range of perspectives, and enhancement of the needed skills to participate in a multicultural society.
Most people don't think about self-development until they experience a life-changing event, something that shakes them up and changes their vision and perspective to what surrounds them. An exchange period is such a one-in-a-lifetime experience that prepares young people for taking their responsibilities and benefiting from opportunities in a globalised, interdependent world. At first, they experience the first culture shock when landing in the host country and when arriving back to their home countries. But in the end, these shocks make them stronger, open minded, confident, flexible, independent, and definitely mature citizens who would contribute positively to their societies from an earlier age.
Gilbert Keith Chesterton says "The whole object of travel is not to set foot on foreign land; it is at last to set foot on one's own country as a foreign land.".
In addition,"students will also derive much benefit from expansion of their communication abilities later in life". As a result, these students will be eager to gain more knowledge as they are able to cope with the situation. Stated by Laurence Sterne, "The desire of knowledge, like thirst for riches, increases ever with acquisition of it". This experience will cause them to discover themselves, their own culture, increase their confidence and self-esteem, and ultimately make the student a more "well-rounded person".
Becoming a part of a city that is not only a modern capital grounded in rich cultural traditions, but with thousands of years of history, with a living museum waiting to be explored, is one of the main reasons I have chosen Rome for my study abroad experience.
Beyond its historical and artistic wealth, modern-day Rome is a major European capital with a large number of international organizations, governmental agencies, and multinational companies. The city is constantly welcoming foreign dignitaries, international celebrities, groundbreaking scientists, and world-famous business people; that definitely creates an inspiring atmosphere for me as I am preparing for my future.
Not to mention, the roman cuisine that is world-famous for a reason, and the city's many Italian and international restaurants allows me to experience countless dishes and traditions and makes me a food lover in heaven.
Most importantly, there is always something for everyone when studying in Rome. In fact, students of all disciplines and majors will find opportunities to enhance their learning experience in Rome because of the enriching backdrop that it has to offer.
Rome's history, culture, and location make it an ideal destination for students looking to experience life in an influential city that is a longstanding hub of religious, political, and economic import.
To be continued….
Nisrine Ichou