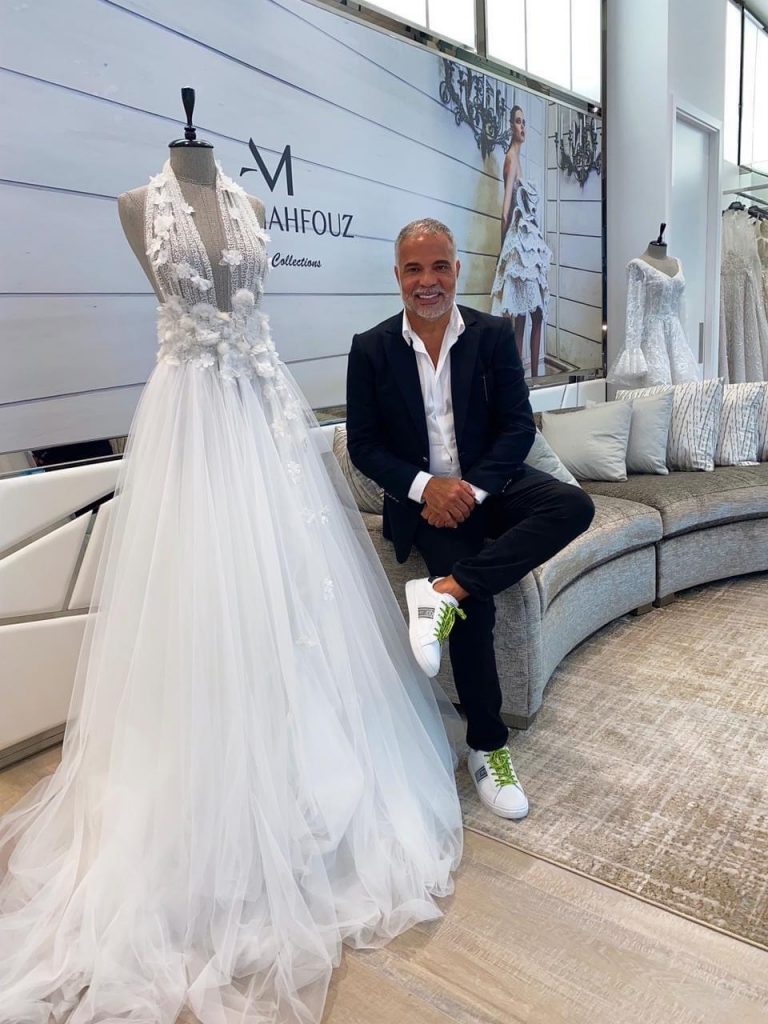 Abed Mahfouz Latest collection at City Walk, Dubai
Raised in Lebanon, Abed Mahfouz started designing couture collections since 1982 in Lebanon, influenced by family members who  were involved in tailoring business in Beirut. Hence, he grew up being surrounded with fabrics, threads, scissors.. everything it takes to become a designer.
Particularly, Mahfouz talent was supported since his early stages by his sister; from the launch in Beirut to the recently shift to Dubai, where he continues to apply his creative print through his personal productions during Fashion Weeks and beyond.
Following his career, Abed Mahfouz launched his first wedding collection back in 1999 in Beirut and from that moment forward he began his global journey with the presentation of a collection of evening and wedding dresses in Milan, and then in Rome, where he lived for several years.
Afterwards, he officially launched his collection of wedding dresses "Halima" marking the beginning of the realization of his continuing dream in the world of fashion. International stars also wore his fashion, including "Angelina Jolie", "Selena Gomez", "Lindsay Lohan", "Elizabeth Banks" and others.
Abed Mahfouz global journey began with the invitation of the Italian- Lebanese Institute of Culture to present a high-end fashion collection for the summer season 2018, naming his production "Victoria".
It was characterized by the nature of glamour and luxury, connecting the relationship among women, luxury, elegance and female resilience. His worked was successively showed at the "Roma Alta Moda Week".
UNESCO also Abed Mahfouz in 2020, recognizing his outstanding contributions to the world of fashion, during "Paris Fashion Week" held at the Louvre Museum, where he enchanted the audience with his unique collection of Wedding dresses.
From his last collection at City Walk, it is easy to observe Mahfouz's love spreading from Beirut to Dubai and his care and appreciation for the support around the successful position he reached over the years . He chosed the high-end shopping destination "City Walk" as a new platform in order to communicate with a specific ideal woman: elegant, modern, fashionable and captivating.
As his wedding dresses could reflect the successes of his established career in the world of fashion, his unique new pieces are embellished with handmade pleats and folds: each one of his dresses, including the bridal collection of 2022 celebrates the beauty of an elegant gesture around female silhouettes.
Fanny Trivigno
Sources:
Press Release- A.Mahfouz lauches latest Collection at New store at City Walk