THE FASHION WORLD AGAINST RACISM AND VIOLENCE
"If you can't fly then run, if you can't run then walk, if you can't walk then crawl, but whatever you do you have to keep moving forward".

Martin Luther King Jr
After the murder of George Floyd on May 25th, the entire world set up different demonstrations to support the "Black lives matter movement". In this atmosphere an array of designers, independent or well-known, stepped out in various cases to create awareness together with raising funds and spread the word for a new period of anti-racism and dialogue in the fashion industry.
After Nike and Adidas, many other brands including Gucci, Valentino and Prada made their statement clear and passed through from words to facts. Also, Vogue Italia published, during last weeks, a declaration about this on the official Instagram page.
The important cause made two competitors like Nike and Adidas join forces together in a moving, sincere statement on Twitter in which they express all the disapproval and shock for the tragic event.
Another direct message arrives from Valentino in which the artistic director Paolo Piccioli shared a video through his personal profile. The post has also been shared by the ex-president Barack Obama and subsequently become viral: a touching performance by the 12 years old Keedom Bryant where the frustration and sadness are easily detected.
After that, VOGUE ITALIA and L'UOMO VOGUE could not remain silent as well and published on their official pages a significant black background with bold-capital letter messages: all united for the most despicable form of discrimination and abuse that is racism. Together it is possible to stand stronger and learn how to act taking risks that are also commitments and premises for the future.
Gucci responded by the words of the activist and poet Cleo Wade: "We do not change the world when we whisper, we change the world when we roar".
The brand also published a declaration on its commitment against the fight for equality; since the Gucci community counts already more than 19 thousand employees, it decided to suspend all the activities on June 4th to allow all the personnel to join the demonstrations to commemorate George Floyd and all the lives lost in this endless battle. Together with the North America Changemakers Impact Fund, Gucci is donating for the @NAACP, @campaignzero and @yourrightscamp.
Prada carries on in the same direction, putting on spot the work of Diversity and inclusion Council against the unfair treatments based on race and diversity.
Marc Jacobs made also clean his position by crossing out the Marc Jacob logo on the headquarters entrance: at its place there were George Flyod's name and Sandra Bland's name, a young Afro-American woman who died in prison after a dubious detention. Below the images a sentence accompanies them "A life cannot be replaced. Black lives matter".
Other important voices have been supporting the movement including Donatella Versace, Riccardo Tisci, Silvia Venturini-Fendi, Virgil Abloh, Victoria Beckham, Jacquemus and Naomi Campbell. Also, some independent brands decided to join forced together to support the movement. It is the case of Peter Do, former designer of Celine: his eponymous brand will be donating 100% of net profits from his e-commerce sale to Black-founded organizations and frontline charities throughout the month of June. A Sai Ta, creator of the Rihanna-approved hot work dress, expressed that a portion of the profit will be donated to Black lives Matter by saying "Nobody should be using resources in fashion to further pollute this world until what they create support black lives and POC in every level".
To raise funds for Black Visions Collective, a black- trans-queer Minnesota Based organization working to promote long term change where Flyod was killed, Marta Jakubowski is stepping out by making black cut-out tops to order (also, any size is available). Furthermore, 10% of all Staud's June sales will be going towards supporting the civil rights advocacy organization. Their statement recalls "(..) this type of fundamental change requires us to be constant and consistent and to never stop reflecting and tacking actions".
From the world of Jewelry, the LA based minimalist jeweller Lizzie Mandler has announced that proceeds from her 18k gold linked chain necklace will be donated to Black Lives Matter and the NAACP; also Chopova Lowena created a series of 10 vintage charm necklaces with all proceeds going towards National Bail Out and Black Lives Matter. And from the world of accessories, Madea decided to give 100% of the proceeds from their handbags to the Bail Project; the brand will also be donating to the America Justice initiative.
Additionally, both for pride movement (Black Trans Women) and Black lives Matter, the New Yorker Brand Collina Strada is currently donating 100% of their profits ranging from satin dresses to rhinestone water bottles. And from England, the Londoner Team at Marques' Almeida has announced that "to help the ongoing fight to end the state sanctioned violence (..) 20% of all the orders placed online will be given to Black Lives Matter. Finally, also the influencers like Luoisa Ballou will contribute the cause by putting one of her transparent bodycon dresses into production and all profits from its sale will be going to Black lives Matter and the antiracism Centre in Washington DC.
In the end, It is possible to say that all the donations above are significantly changing the world of fashion in a time when it is already facing some great challenges as the ex-first lady Michelle Obama mentioned, it is fundamental to remember that: "It just goes on, and on, and on. Race and racism are a reality that so many of us grow up learning to just deal with. But if we ever hope to move past it, it can't just be on people of color to deal with it"… "It's up to all of us—Black, white, everyone—no matter how well-meaning we think we might be, to do the honest, uncomfortable work of rooting it out."
Fanny Trivigno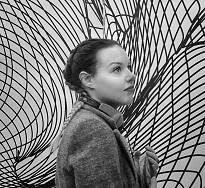 Sources:
https://edition.cnn.com/2020/05/30/politics/michelle-obama-george-floyd-statement-trnd/index.html
https://www.vogue.co.uk/fashion/article/independent-brands-donating-black-lives-matter
https://www.gucci.com/us/en/st/stories/gucci-equilibrium/article/women-of-the-world
https://www.vogue.co.uk/fashion/article/independent-brands-donating-black-lives-matter