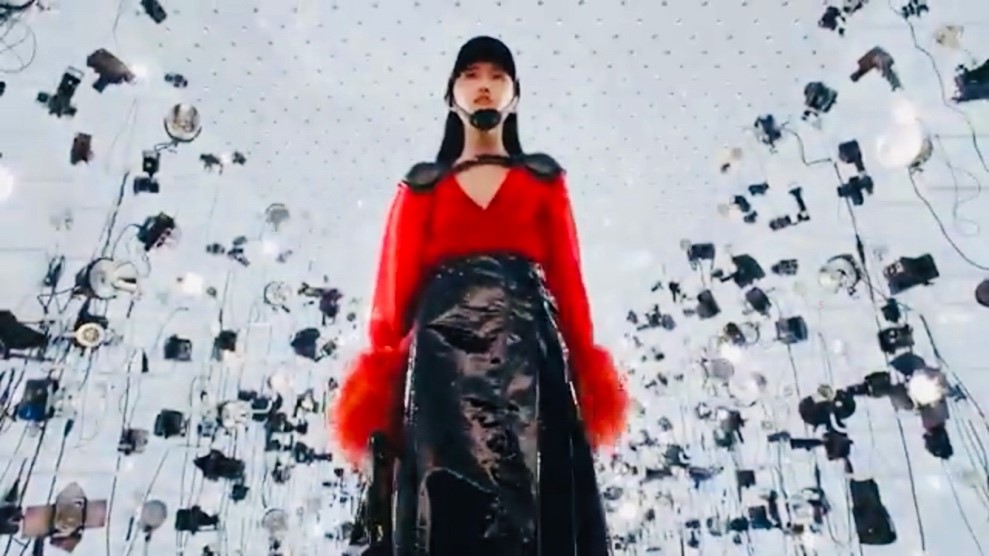 Gucci Aria- The first 100 years of the Italian Maison
If it is true that some ladies wear their ages better than others, this should be also true for fashion brands. This year the appointment with Mr. Time has been glorious hit by the Italian Fashion maison Gucci. And for a cumulative digit of 100- as it was founded by Guccio Gucci in 1921.
According to the atmosphere of celebration, its creative director, Alessandro Michele, developed an intriguing new concept of short movie. Before the pandemic, catwalks and together with them, storytelling, was strongly associated with the runway; but now, as the last two years habitually inspirated, the narrative relation can be affiliated to videos and imaginative catwalks.
Yes, the key word is imagination: as a sort of choral action, a ballad suspended between past and present, the new video "aria" by Gucci is the atemporal exhibition of a lifetime work together with an inch of madness.
"Past is never a detached delivery and never a trial, unchanging repetition; on the contrary for its own nature, it necessary holds together the idea of movement" these are the words by the maison artistic director while summarizing the essence of "aria".
The fashion short movie has been directed by Alessandro Michele and Floria Sigismondi, digitally shared and humanely felt.
The digital catwalk, according to the directors, exhibited a sort of hacking glaze to Balenciaga- all rigorously under an humoristic light since both maison are working together under Kering Holdings- and a nostalgic route around Gucci's era, never forgetting a pledge to Tom Ford's one.
A glorious union, the one between the two European brands, Gucci and Balenciaga, that is a recurrent highlight during aria. As reported by Alessandro Michele "the key element of my work is glazing past roots in order to develop unexpected combinations and surprising creations".
Almost like a scientistic working on his next discovery, the natural "path" is an escalation of iconic colors and items- such as the iconic bag Jackie made in 1961; furthermore the black-and-white Balanciaga label is also visible on glittering tailluers and cape coats and equestrian blouson.
Another tale is revealed in aria, the marvelous attachment to the old Hollywood Era.
In fact, as an homage to the timeless charm of Marilyn Monroe, the closing outfit of aria is a direct quote the evening gown worn by the actress in "Sunburst" created in 1953 by Billy Travilla. The outsit is gladly accompanied by a shing hearted pochette.
And object that is actually a door: during the second half of the short video the heart is vigorously thrown in the air, introducing a vinyl black horizon.
By which imaginative opening models start walking in a green garden where peacocks, rabbits and horses are welcomed together with human creatures.
And from this idyllic place, we can not imagine a better Eden to wish a happy 100th birthday to an everlasting brand such as Gucci.
Fanny Trivigno
Sources:
https://www.ilgiorno.it/modaedesign/gucci-cento-anni-1.6261782/amp
https://www.gucci.com/it/it/st/2021-aria-fashion-show
https://www.lofficiel.cy/fashion-week/gucci-and-balenciaga-unveil-the-co-designed-collection-at-gucci-aria