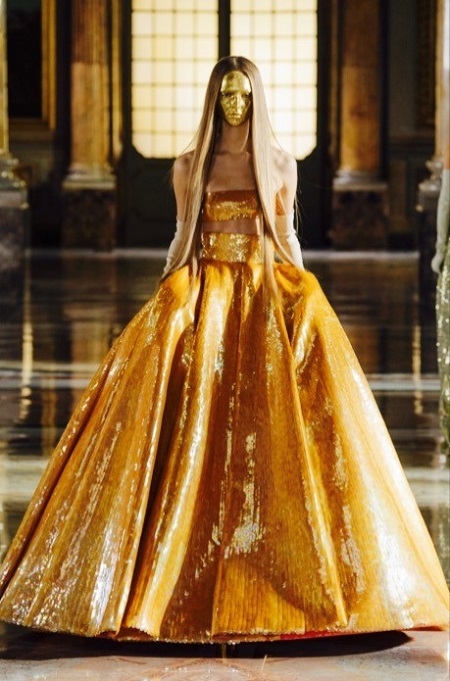 Valentino Haute Couture 2021: between aspiration and inspiration
For the second consecutive season, the artistic director of the maison, Pierpaolo Piccioli, decided to present the new collection in Rome, precisely in Palazzo Colonna.
The new show, all in digital, has been labelled? Code Temporal? and it has been officially presented at la Sala Grande under the notes of Robert Del Naja from Massive Attack.
The models, dressed in oleographic tones, extra-long straight hair and impressive platforms, walk to runaway among the suggestive pictures of Tintoretto and Guercino. And for the first time, the haute couture presented a series of male outfits able to reflect the imaginarium of Valentino.
Through the press realize the maison recalled for rituals, processes and timeless values. Ready to wear and Ready to highlight. In fact, the new collection puts the accent on emotional creature: lively minds, pure hearts and priceless touches. Yes, because the new exhibition is a discussion around human possibilities, and as individuals, it displays an innate feasibility almost a "window of opportunities",
As for the pieces of the collection, the garments are composed by a layering of fluids (and genderless) elements such as jackets, blouses, long-inserted coats, pants and polo neck sweaters. And from functional to conceptual elements: vertigo heels, skin-sculpted gowns, origami long coats and energetic flounces. As regarding the colors, the dominants are golden, silver, oleographic pinks, neons, vibrant oranges and the less impactive beiges, whites and brows. Additionally, the make-up and the accessories complete the looks with embedded crystals, platforms Oxford shoes and extreme sandals.
The collection stops in accordance with the geometrical structures of Palazzo Colonna, almost as it could attest its own remarkable presence in history.
Fanny Trivigno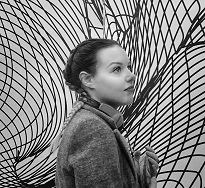 Source
https://www.vogue.it/moda/article/valentino-haute-couture-primavera-estate-2021-migliori-look-sfilata-foto
https://www.valentino.com/it-it/collections/donna/haute-couture-spring-summer
https://www.lofficielitalia.com/fashion-week/valentino-haute-couture-spring-summer-2021-pierpaolo-piccioli-sfilata-immagini-look