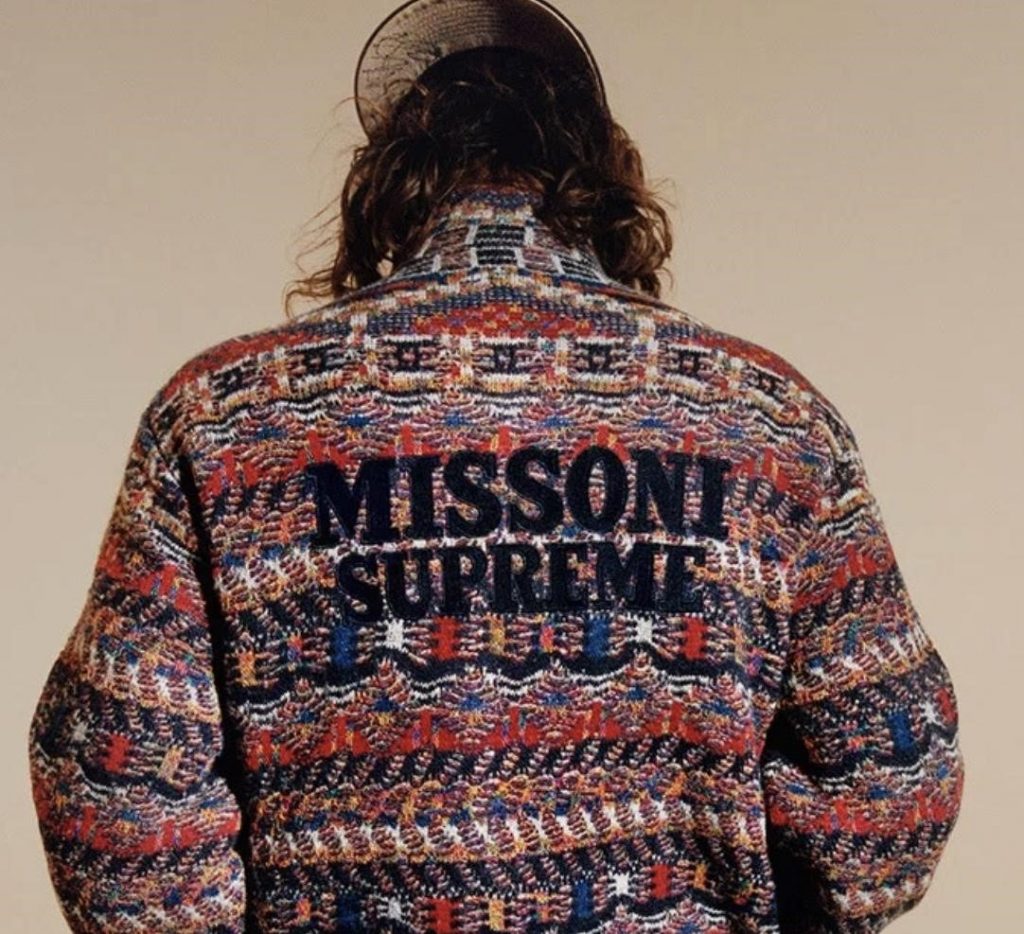 Top 2021 Fashion Capsule Collections
From Missoni-Supreme Capsule collection to Armani's collection exposed only in Corso Como 10 passing to Stella McCartney's Beatles celebration and Balenciaga x Gucci; capsule collections made in 2021 are hitting the target of sustainability and awareness raising also involving innovative programs including Zalando's.
If we summed up the most relevant capsule collection of the year, we would probably start by redefining the concept of collaboration and innovation this year; in fact 2021 has been an interesting time to explore, celebrate and also begin again after one delicate year such as 2020.
In terms of unexpected alliances, the made-in-Italy Fashion brand Missioni and the urban American label Supreme started a collaboration that, at least for the operative fashion hired hand, was already in the air by 2020.
Let's be honest, at least as first impact the two fashion brands, Missioni and Supreme could seem largely different; one cheerful, lively zig-zag themed from the original ideas of Ottavio Missioni back to 1953, the other a downtown, casual attire with a inclination of skateboarding related items.
But since skateboarding has been labeled "discipline" in the 2020 Summer Olympics, there is not much to be surprised about the new union.
According to Ottavio Missioni's knitwear with inserts of Aztec-Incan patterns almost reaching deco representations, the pieces of Missioni-Supreme collection are both ingenious and thrilling.
The collection embeds hooded sweatshirts, comfy jumpers, bucket hats and bomber jackets; all reprsing the monumental knitting matter of ever Missoni's item.
As for Giorgio Armani, this 2021 is the year of a strong but sensitive close-up; to his heritage and his must-have.
Starting from the black and white duo, Armani surprised the fashion audiences again with a tiny capsule collection only available at Corso Como 10, Milano and, partly, online. The new selection of items is available from November 18th and it is composed by black thin blazers, long straight coats, decolletes and Oxford flats. In terms of accessories, only minimal is key: inescapable "La Prima" is the obvious choice as a handbag.
If a Beatles celebration takes place, Stella McCartney is an evident good option. In order to celebrate the iconic British Band, a capsule collection has been planned in accordance with a docu-film released by Disney+ by the end of November.
"Get Back" – the name of the collection, is a capsule collection made of t-shirts, baggy trousers and monochromatic numbers conscientiously gender-neutral.
As confirmed by Stella McCartney herself: " Get Back is way more than a song or concert; it is a timeless tale of friendship. A fellowship so committed to itself and so dense in terms of fearlessness and freshness that it is not afraid to take chances forward into revolution.
What the Beatles meant to the world has been a match between positive innovation and cultural foundation. I wish for this capsule collection to be a record, a statement of past work and also a practice of present education".
As for Balenciaga by Gucci, the project- started as a pop-ups formula, including ready-to-wear, accessories and shoes. The most iconic elements of the two houses have been remixed together in order to create a fusion of monograms and prints.
Mostly treating Gucci's Jackies ad Balenciaga's Cities.
By looking at the collection, the first reaction was puzzling: the process of association between brand and monogram has been completely rooted out, but according to the managerial statements, that was exactly the idea behind the "Hacker Project".
As defined by Vogue's Fashion critic Christian Madsen "the collection is the most bullet-proof merchandise of the social media-driven fashion era".
The collection, in fact, was developed in associated against the counterfeit culture of high-end clothing and accessories line and it seems to be responsible for also other mind-blowing collaborations such as Fendi and Versace's "Fendace" and "Fendi x Skims".
A remarkable 100th year for Gucci for sure according to the artistic director Alessandro Michele, in association with the collaboration of second- mind Demna Gvasalia's work.
In conclusion two relevant themes made the difference in 2021: Sustainability and awareness raising.
The first element has been brought to life thanks to "House of Dagmar" , winner of Sustainability 2021 award by Zalando. The fashion brand, as matter of fact, developed a collection focusing on fibes- Anthesis fibers- able to minimize CO2 gas emissions and constraint water consumption. The collection includes 20 items made out of recycled and biological fibers in order to create an eco-friendly, multifaceted selection.
Fanny Trivigno
Sources:
https://www.vogue.co.uk/news/article/gucci-balenciaga-aw21/amp
https://www.amica.it/2021/11/20/supreme-missoni-capsule-collection-2021/
https://www.vogue.it/moda/article/balenciaga-gucci-collezione-the-hacker/amp
https://www.wallpaper.com/fashion/missoni-supreme-menswear-collaboration