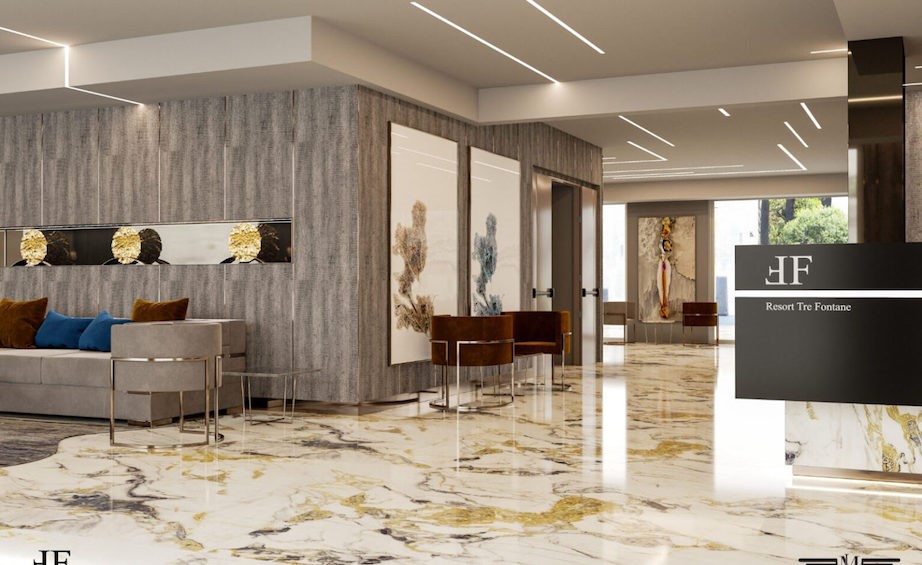 Egon von Furstenberg villas and resorts: the ideal luxurious decors with a precious Italian touch
Just by mentioning Egon von Furstenberg, we would probably think about a dimension where luxury taste meets the elegance and the impeccable style of the Swiss-German fashion designer.
But today, aside from the captivating history behind the Agnelli-von Furstenberg family, we want to focus on the magnificent environment around the Maison furnishing. In fact, "Epoque" by Egon Furstenberg, is already a mature premise for delighting, and together retaining, a selected consumer's attention.
The Home collection stands for balance and elegance, a modern style with a pinch of classicism; as a monitor for glorious past which is not afraid to take part in the future. But how to celebrate this uniqueness piece by piece? To answer back this necessity, the Maison ponders its standpoints on craftmanship and concreate personalization. Every detail, as a matter of fact, is a harmonious execution of material, an exquisite union of garments, hides, and embroideries; all performed in accordance with durability and environmental sustainability.
An example which accounts for this research could be seen in "Villa Laguna Drive" on Fort Lauderdale, Florida. Here, the bewitching villa settles on a flat-strip of land with a breath-taking view on New River. The villa's location, not only represents a strategic point for the rightful allocation of its natural resources but it is also able to manufacture together a fairytale atmosphere. To complete the perfect picture, the villa is surrounded by large-scale gardens, pools and extended terraces.
And this is only outdoors!
To match the greatness around, the internal design will respect even the most sophisticated customer's expectations; by just the first step in, Epoque by Egon Furstenberg surrounds the habitat with a rich selection of sofas, poufs and shell armchairs. From lobby to living room with master tables sculpted in bronzed steel and marble enclosed. In the end, the resting area is a classy ease off with recurs to extra ceilings and geometrical decors.
A willing tendency to Italian style in terms of luxury and cerography, as Vincenzo Merli, art director of the Maison synthesizes: "Interior design for us is a precious idea: it combines together elegance-giving and elegance-living attributes. As a well-thought theory, design is in time and out of it, it is likely the Haute Couture's garment: tailor-made, adopted among others and identified according to the consumer's preferences."
Together with this illustration, this last months included also the opening of the Resort "Tre Fontane". The exclusive project takes place in the natural lands around the Gulf of Naples, in Portici. Settled in a historical park, the luxurious new opening counts for 60 suites almost all with a sea view. In this context, the Egon Furstenberg's collection determinants could be seen in the extra windowpane created with marble, stoneware, colorful resins, steel and precious stones.
Furthermore, the resort guests several meeting rooms by Epoque.
From 1975 and forward to the present day, the brand has been representing a stable and fine endowment to interior design; as a supportive but rational strategy taken from fashion environment, the research and accomplishment of Epoque furniture is an exhibition of predilection for detailed beauty. From residences to hotels, the style is nowadays recognized nationally and internationally.
Fanny Trivigno
Source:
Gisella Peana-Communications and Press Release "Ville e Resort Firmati egon von Furstenberg"